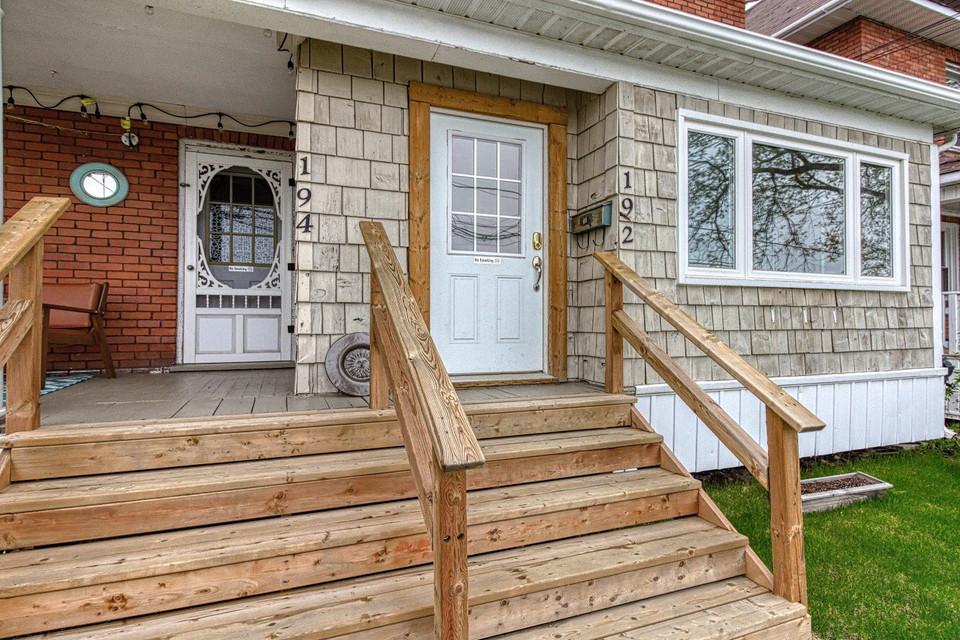 Availability Unknown
$ 125
Furnished four bedroom home for rent short term Daily weekly rates Includes cable and internet All linens towels and cookware included Available now

Availability Unknown
$ 1,450
1 bedroom executive suite, fully furnished including pots, pans, cutlery, dishes, AC, TV, WIFI with common washer and dryer, In a quiet triplex and ne...

Availability Unknown
$ 850
Weekend and Weekly Bookings available starting June 1st located on Long Lake close to Kivi Park. 5 min to Walmart and 10 min to downtown Sudbury. Full...

Availability Unknown
$ 99
Two bedroom one bath apartment Fully furnished All new appliances, cookware linens towels etc Cable and internet included On site laundry and parking ...

Availability Unknown
$ 1,475
Location: Sudbury ON This bachelor unit is located in a 4 plex in a central location on Adie St. 2nd level, with private entrance off of large dec...

Availability Unknown
$ 750
Renovated room available at $750 room. Single occupancy only. Kitchenette including fridge, induction cooktop and sink. Private bathroom and shower i... Approx. 400 sq. ft with 12 foot ceilings. I have space till the fall or negotiable. Storage, clean project or parcel/material holding. Clean, dry secu...

Availability Unknown
$ 3,000
Home for rent Bell Park /Old Hospital area,, month to month, 3 bedrooms, 2 baths, appliances included (Fridge, stove, dishwasher, microwave, washer ...
Apartment & House Rentals In Sudbury Ontario
The City Sudbury enjoys an unmatched mix of urban facilities and natural properties, as well as being recognized as a people place that attracts and promotes creative individuals from diverse cultural backgrounds and lifestyles. Sudbury provides an attractive lifestyle with lower property prices, and some of Ontario's lowest taxes right within the city. Sudbury is situated in northeastern Ontario with a booming population residing in it. It's a multicultural culture, and very bilingual. Sudbury is home to the third largest French community outside Quebec and about 38 per cent of residents are fluent in both French and English. Sudbury is a global mining hub, the mining industry in the region employ about 6,000 people. The town is also a regional hub for Northeastern Ontario in the fields of financial and business services, tourism, health care and science, education and administration. Average rental prices are affordable, monthly transit fees are cheap, Sudbury has the 3rd lowest property taxes in Ontario, and Sudbury is home to the largest healthcare center in northeastern Ontario. With all these advantages, finding houses for rent in Sudbury should be a no brainer.